ROBO-KIWI bikepacking bags
Our bags are the ultimate lightweight solution for your mountain biking adventures. Bags are custom fitted to your bike, allowing you to get the load off your back and distributed evenly across the bike frame. This means better performance and a much more enjoyable ride across technical terrain – less weight on your butt is a good thing!
Proudly designed and made in New Zealand.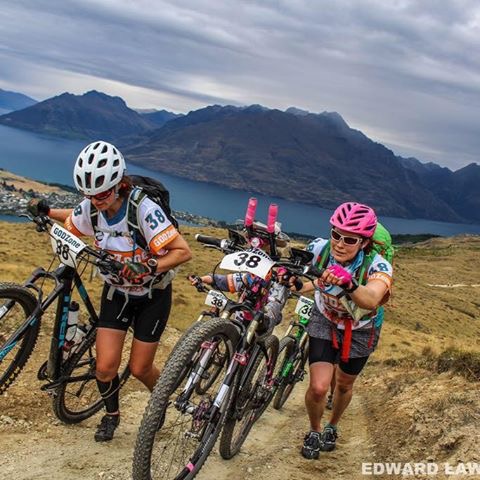 These bike bags are very well made and designed through being tried and tested! I have the Essential set up with triangulator minus the goodie bag which I used for Godzone 2017. Having the weight off my back was amazing!
Carrie Lakin -
Adventure Racer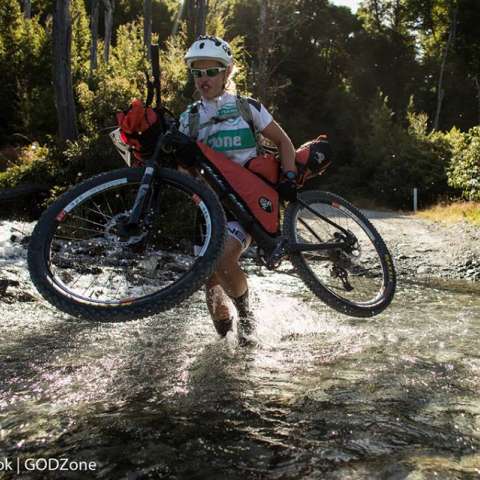 Innovative, high quality bags - literally saved my ass at Godzone! Custom-made so work with even the most awkward frames/bike set up.
Harriet Miller -
GodZone Competitor
Thanks for an awesome set of bike packing bags! It's great to have a set that's so lightweight but still durable enough to go the distance. Used them on the Old Ghost Road with three days' worth of food and camping gear, and the bike handled like a dream!
Kate Williman -
Adventurer
What's so special?
Smart Designs
ROBO-KIWI designs are based on many kilometres of bikepacking experience. Enjoy peace of mind to focus on planning your adventure (rather than your packing).
Practical Features
Hyperlon reinforcement patches, customisable fitting and water resistant zippers are just some of the many great features that come as standard on our bags.
High Visibility
Be seen on the road. ROBO-KIWI logos are highly reflective. In addition, choose from a range of colours, reflective bungy cords and toggles.
Bespoke Design
Choose from a range of pre-designed options or create a completely custom setup.
Tools for the job
Gear management is a breeze with quick and convenient access to your tools, clothing and food.
Ride further
ROBO-KIWI bags lighten your load, allowing you to save energy and ride further and faster!