Weight:

38

g

Capacity:

1.0

L
$79.00
Goodie Bag UL
Convenient stem mounted feed bag with a one-handed closure mechanism for easy access to snacks and small items while riding. The ergonomic base design allows you to easily retrieve that very last nut and the invertible lining allows you to shake out any crumbs... what more could you want?!
Secure Fit
The Goodie Bag UL features 3 mounting points: two velcro bands lined with anti-slip Hyperlon strips attach to the stem and handlebars, while an adjustable tension strap clips around the fork crown. All attachments points are fully adjustable to fit a range of mountain bikes.
Versatile
The Goodie Bag UL can be attached to the handle bars either side of the stem and is great for holding a spare bottle. Most people end up getting two!
Visibility
Highly reflective logos keep you visible from all directions at night.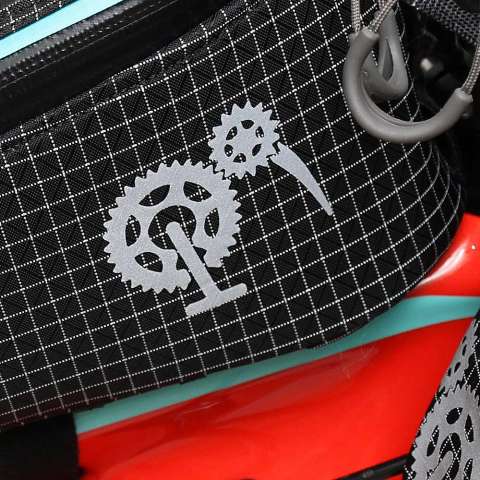 Side Padding & Protection
Closed cell foam laminated to the external fabric protects your bike frame and provides structure.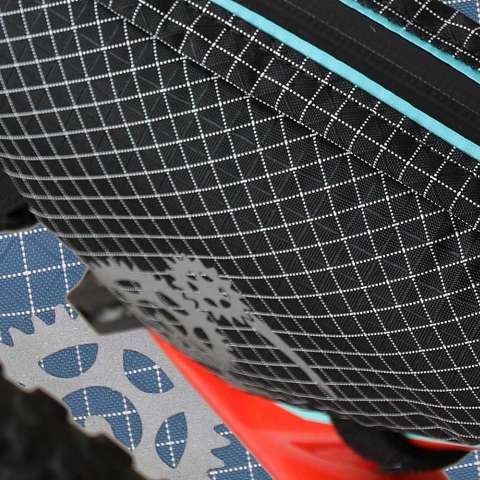 Hypalon® reinforcement patches
Hypalon® reinforcement patches provide strap adjustment options, increased grip and protection for your bike frame.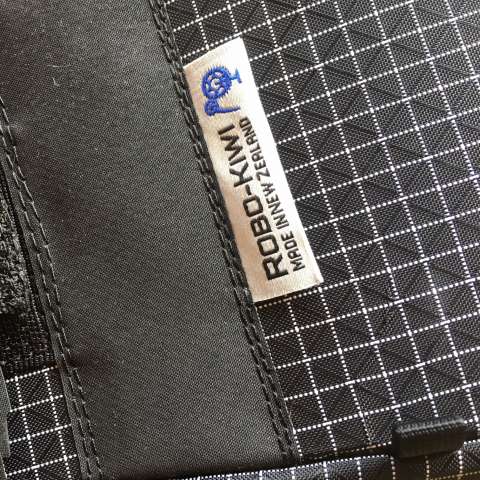 Made in New Zealand
All ROBO-KIWI bikepacking bags are proudly designed and made in New Zealand from a range of quality technical fabrics.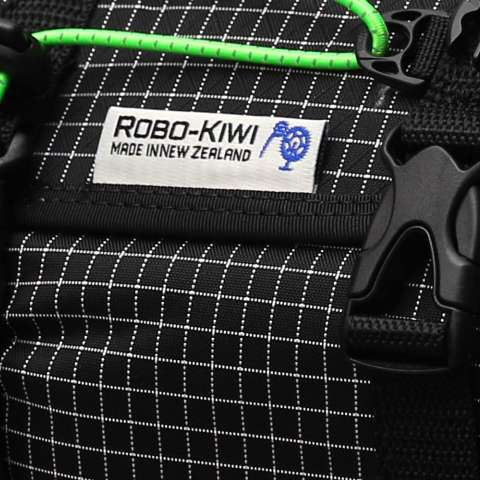 Adjustable Tension Strap
An adjustable tension strap provides downward pull for a secure and stable fit to your bike.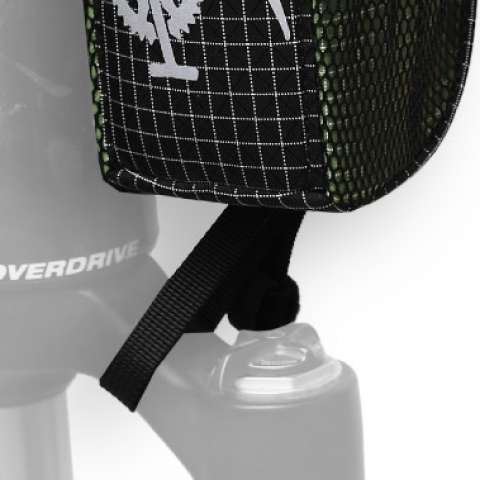 One-handed Closure
A one-handed closure mechanism provides convenient access to snacks while riding.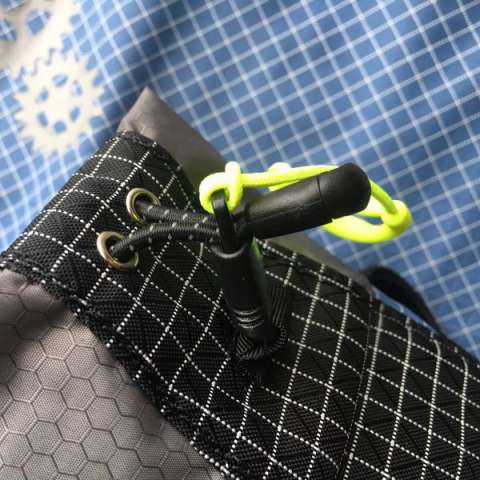 Mesh Side Pockets
Elasticated side pockets with a stretch mesh - these are great for stashing bits and pieces while riding, particularly useful for snack wrappers!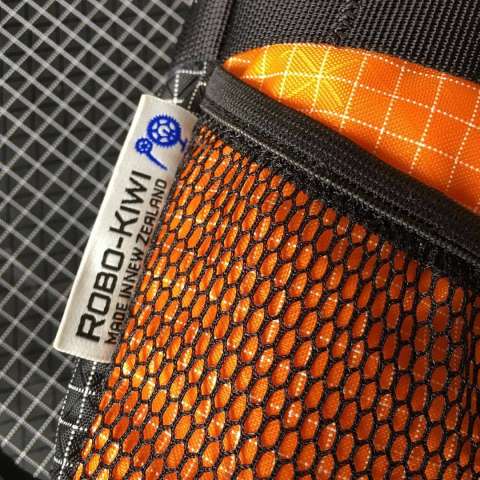 Bag construction (UL)
Lightweight yet durable - quality made in New Zealand.
Cuben Fiber has been used as the main outer fabric, as it is light, durable and waterproof.
Fabrics & Colours (UL)
Choose from 3 external fabric colours for a unique setup that matches your bike or contact us for a completely custom look.
Velcro & Hypalon® Attachments
Quality One-wrap Velcro straps provide an adjustable and reliable fit to your bike. These are lined with separate Hypalon® tabs to provide a secure anti-slip fit and protection for your bike frame.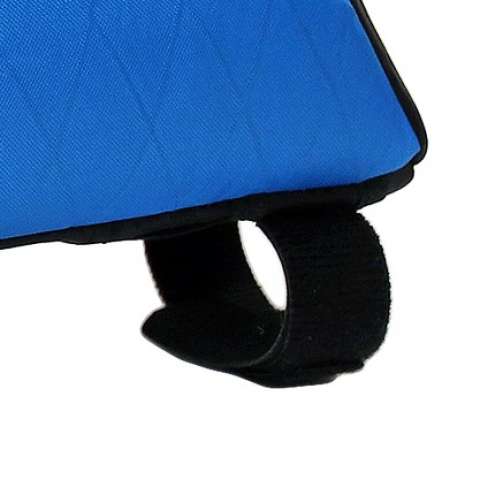 What to put in it
Snacks, lip balm, batteries... whatever goodies you want quick access to. These bags are so convenient, we recommend getting two!
How to pack it
This bag can be packed on or off the bike. Make sure all buckles are adjusted correctly and pulled tight for a snug fit. Can be fitted on either side of the stem.
| | |
| --- | --- |
| Model: | ultralight |
| Product Code: | RK36UL |
| Weight: | 38 g |
| Capacity: | 1.0 L |
| Height: | 21 cm |
| Width: | 7 cm |
| Depth: | 9 cm |
Robo-Kiwi Ultra Light is our bag solution that goes all-out to create the lightest possible version of our products, while still maintaining functionality and durability. Excess weight is cut wherever possible. We use a hybrid Dyneema composite outer fabric, smaller buckles, narrower straps and velcro, lower density foam inserts, etc, etc.
The ultra light solution isn't right for everyone. If you want bike bags so durable that you'll be able to pass them down to your grandchildren, there are plenty of bag manufactures to choose from. If you want bags that have been shown to go the distance while saving significant weight over a standard bike packing setup, Robo-Kiwi Ultra Light is for you!
For the standard model, check out the Goodie Bag.
If you'd like to go even lighter than our Ultra Light Model, please contact us to discuss your requirements. There are a few extra tricks we can employ on custom setups to save a few grams here and there and if you are willing to make a few key trade-offs we can make significant extra weight savings.