Rescue Sled XP
A multi-purpose rescue tarp for mountain guides, ski guides, professional skiers and backcountry adventurers. Tested in conjunction with the New Zealand Mountain Guides Association.
A combination of SIL nylon (on the sides) and coated X-Pac composite fabric (for the base) have been used to create a waterproof, durable and versatile piece of mountain equipment. Careful attention has been given to every detail, to ensure the tarp is lightweight (so you actually take it on your trip!) without compromising strength.
Sled strapping kits are sold separately - if you are travelling in glaciated terrain or with a rope, you can opt to use your own cords and rope instead.
Rescue Sled
structural webbing net - does not rely on sewn fabric for strength

3 lengthwise haul lines run underneath patient
3 lift/drag handles per side
4 tie-in points per side

versatile

can be used with skis or a sleeping mat
can be used with ROBO-KIWI sled strapping kits or your own webbing/cord/rope

bi-directional dragging, side-hauling and lifting
user friendly and quick to set up


colour-coded tie-in points

lightweight
Bothy Bag
fits up to 4-5 comfortably in a sitting position
Bivvy Bag
2 person bivvy bag when folded in half to make an envelope
Tarp
8 tarp loops around the perimeter allow for classic shelter-style use
X-Pac™ laminated ripstop fabric
X-Pac™ laminated, waterproof, tear-resistant fabric is ideal for reinforcement of high-load areas. The combination of X-Pac™ Ripstop Polyester, Hydro State waterproof construction technology, and 70 denier ripstop nylon fabric face provides an ideal balance of weight and durability.

It is our fabric of choice for the base of the Rescue Sled XP.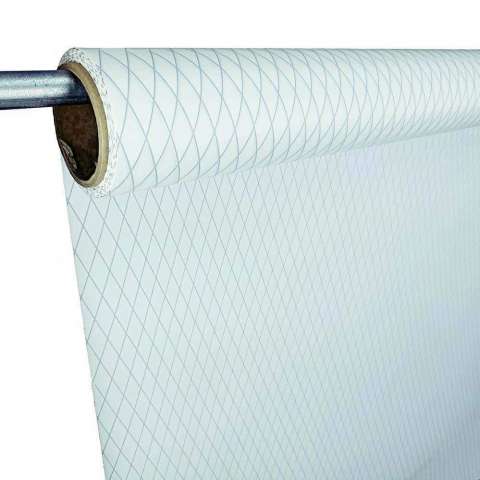 SIL Nylon
Silicone/polyurethane double coated ripstop nylon (SIL nylon) is non-breathable, lightweight and durable with some of the best waterproof/windproof performance on the market.

It is our fabric of choice for the sides of the Rescue Sled XP.
Structural webbing net
3 lengthwise haul lines run under the patient, 7 transverse lines, 8 colour-coded tie-in points and 6 hand loops provide a structural, secure and independent 'net' around the patient, which can be dragged in all directions and lifted.
Multi-purpose velcro strips
The velcro has been sewn in a way which allows the tarp to be rolled up to secure a patient, folded lengthwise for use as a bivvy bag, or folded widthwise for use as a 4-5 person bothy bag.
Tarp loops
8 loops around the perimeter of the tarp allow for classic shelter use.
| | |
| --- | --- |
| Model: | standard |
| Product Code: | RK70STD |
| Weight: | 590 g |
| Height: | 270 cm |
| Width: | 225 cm |